PE1 - Technology
Economic Viability of Environmentally Sound Technologies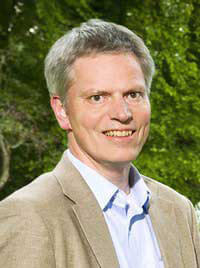 Prof. Dr. Guido Recke
Telefon: +49 (0)541 969-5060
E-Mail: g.recke_at_hs-osnabrueck.de
Faculty of Agricultural Sciences and Landscape Architecture
University of Applied Sciences Osnabrück
Project goal: The analysis and comparison of available environmentally sound digitization technologies with regard to economic viability
Partners: Osnabrück University of Applied Sciences, Institute for Futures Studies and Technology Assessment
Companies: Amazone, Claas, Grimme, garant Kotte, Krone
Farms: Hof Langsenkamp, Seelmeyer & Woltering Kooperation, Künne Besten GmbH & Co. KG
Contractors: Kreyenhagen
Economic, environmental, and social sustainability are critical factors in the success of innovative technologies. This subproject focuses on transferable methods of profitability calculation for environmentally sound technologies. The methods' data base is comprised of the actual costs of the processes in crop farming, from sowing to harvesting – processes that involve machines and technologies by different manufacturers.
Use case 1: Crop protection and fertilization
The ideal use of sensor-supported systems in crop farming opens up opportunities to save on resources and adhere to new legal frameworks such as the Düngemittelverordnung (fertilizer regulation) and restrictions in crop protection, as well as to meet societal demands for increased efforts in environmental conservation. During practical research into digital technologies in crop protection and fertilization, the economic and environmental effects will be measured, analysed, translated into model operation calculations, and prepared for transfer into practical use. At the same time, the developed concepts will be designed to ensure that the processes in crop farming remain economically viable, in particular across diverse scales of operation.
Use case 2: Data collection
To account for operational and technical specifics, several time studies will be conducted. Data will be collected for each selected implement, operations specifications, and digital measures for both the conventional and the innovative technologies. Surveys of farmers, partners, and public institutions as well as workshops will facilitate the collection of relevant data for the simulation of those production methods that are frequently digitally supported such as maize and corn cultivation. For the agricultural process chain, the focus is on harvesting logistics as well as on crop protection and fertilization measures all of which constitute principal cost factors. The data is used in a comparative profitability analysis of conventional and innovative methods.
PE2 - People and Farms
Transformation Processes into a Digital Agricultural Production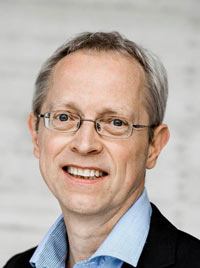 Prof. Dr. Clemens Westerkamp
Phone: +49 (0)541 969-3649
E-Mail: c.westerkamp_at_hs-osnabrueck.de
Faculty of Engineering and Computer Science,
University of Applied Sciences Osnabrueck
Project goal: Development of a low-threshold access path into digital process improvement support for farms
Partners: Osnabrück University of Applied Sciences, Institute for Futures Studies and Technology Assessment, Ruhr-University Bochum
Companies: Amazone, DKE-Data
Farms: Waldhof
Many of the innovations in agricultural technology focus on ever bigger and increasingly complex machines so that digital agricultural production is primarily a matter of great costs and high initial expenditure. Nevertheless, the spectrum of digitization among German farmers is inhomogeneous, which is related not only with the costs but also to network coverage and availability of labour. The development of assessable transformation paths, which can be used as a primary stage to marketable solutions in the process chain, is a means to achieve a gradual implementation of digital technologies.
Use case 1: Precision farming for everyone
The goal is to demonstrate how smaller farms with older machines can gradually introduce and benefit from affordable support systems for process improvement. It is particularly important to dovetail the vegetation cycle's different phases and working processes in a move away from isolated applications toward comprehensive systems. Wherever mismatches occur in the interaction of heterogeneous, manufacturer-independent systems, they are analysed and remedied with proprietary solutions. In this context, GPS steering systems are one focal point: whether fully automated, retrofit, or conventional.
The second focal point is concerned with varying know-how, and analyses decision support systems such as in situ soil sensors.
Use case 2: Work 4.0 in agriculture / qualification potentials
Even the most economically and environmentally promising technologies will not be implemented without suitable information on and consideration of the sweeping changes to the farmer's job description that digitization brings. Expert consultations and a subsequent stakeholder and scenario analysis will serve to better examine the role of the farmer in a digital world. The goal is to use a capability and maturity concept to develop a general concept of how this new role may be met with societal appreciation.
PE3 - Networked Processes
Cross-manufacturer Process Chains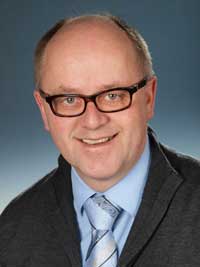 Prof. Dr. Hubert Korte
Phone: +49 (0)541 969-5174
E-Mail: h.a.korte_at_hs-osnabrueck.de
Faculty of Agricultural Sciences and Landscape Architecture, University of Applied Sciences Osnabrück
Project goal: Field testing and optimization of cross-manufacturer process chains
Partners: Osnabrück University of Applied Sciences, Institute for Futures Studies and Technology Assessment, Osnabrück University
Companies: CCI, Claas, DKE-Data, Krone, Grimme, garant Kotte, Strautmann
Farms: Langsenkamp, Hof Fleming
An optimized and efficient process chain in crop farming requires cross-manufacturer interfaces and a continuous system performance analysis.
Use case 1: Beet harvest
Beet harvesting calls for the provision of several aspect even during sowing that become important at harvest, such as planning of tramlines or clamp zones on the field. The planning of tramlines and zones can be done with the support of an FMIS and then consulted for sowing, fertilization, crop protection and harvest.
Use case 2: Optimization of nutrient flows through the use of sensors
In the area of fodder and farm fertilizer, interfaces between crop farming and animal husbandry will be addressed in the experimentation field and integrated in the network of all experimentation fields. Beyond the individual processes, this involves a holistic examination. There are many benefits, in particular transparency for the end consumer, improved animal health and welfare, environment and resource friendly production of food, adherence to legal requirements (e. g. documentation requirements) as well as work facilitation and increased production efficiency accordingly. In a holistic examination, a selective inspection of available process data, data fusion and interpretation, as well as knowledge transfer (of different actors) play important roles.
PE4 - Digital Decision Support
Sensor and Data-based Decision Support in Crop Farming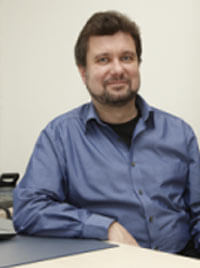 Dr. Thomas Jarmer
Phone: +49 (0)541 969-3914
E-Mail: thomas.jarmer_at_uos.de
Working Group Remote Sensing and Digital Image Analysis, Osnabrück University
Project goal: Crop-based verification of the efficacy of digital decision support
Partners: Osnabrück University, Osnabrück University of Applied Sciences, DFKI
Companies: Amazone, CCI, Claas, DKE-Data, garant Kotte, Krone
Farms: Ökologischer Versuchsbetrieb Waldhof, Bringewatt, Iburgshof, Langsenkamp, Kalkmann
Diverse sensor data (e. g. satellite data, drone-mounted cameras [RGB, hyperspectral], lasers [3D, 2D], mobile robot sensor data, stationary sensor data) will be used to generate models for agricultural land and the current state of its plant populations. These models will then be interpreted and evaluated automatically to provide the farmer with a recommended course of action in a reasoning system.
Use case 1: Local weed detection for weed regulation
Plant populations are marked by inhomogeneity which may be locally different depending on the year's weather conditions, crop rotation, etc. Multimodal sensor data will serve to create digital decision support systems for the farmer that can provide recommendations for the time, area, type, and intensity of weed control measures. In a second step, the collected sensor data can be studied to ascertain if they allow conclusions about population anomalies caused by plant stress or diseases. Result testing will be done with camera images from drone flights.
Use Case 2: Proportion of clover in grass/clover populations
The composition of populations in grassland evolves differently from an established initial state depending on both soil and type of cultivation. Multimodal sensor data will serve to achieve a locally differentiated assessment of the expected biomass, as well as a differentiation of the population by clover and grass. In this manner, the use of camera images from drone flights can help the farmer to the plan and evaluate the right cultivation measures.
PE5 – Agrosystems of the Future
Practice of Autonomous Field Robotics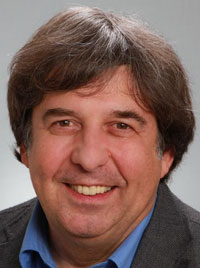 Prof. Dr. Arno Ruckelshausen
Phone: +49 (0) 541 969-2090
E-Mail: a.ruckelshausen_at_hs-osnabrueck.de
Teaching, research, transfer of technology in the areas of physics, optoelectronics, sensor technology, imaging, field robots, agricultural electronics at University of Applied Sciences Osnabrück
Project goal: Using autonomous field robots and tractor-implement combinations, the transition to the future practical implementation of autonomous system on the farm is realized in practice and evaluated with process-technological, logistical, procedural, economic, and environmental aspects in mind.
Partners: Osnabrück University of Applied Sciences, Institute for Futures Studies and Technology Assessment, DFKI, Ruhr-University Bochum
Companies: Amazone, Claas, Strautmann
Farms: Langsenkamp, Depke, Wißmann
Use case 1: Weed regulation
The flexible carrier platform BoniRob in particular will be used with innovative and predominantly mechanical systems for weed regulation. The project considers commercial systems by KULT/NAIO in different sizes (Oz, Dino), which will be used on the farm and evaluated accordingly. At the Agritechnica 2017, the systems manufactured by Claas and John Deere were a clear expression of the paradigm shift toward the application of sensor-based mechanical weed regulation in conventional agriculture (motivated in particular by herbicide resistance). Consequently, this use case will compare state-of-the-art weed regulation systems (tractor-implement combinations) as well as field robotics technologies and methods with regard to the problems stated above. The state-of-the-art weed regulation systems include both mechanical and chemical methods. In this context, adaptive transition scenarios from automation to autonomy will be incorporated. More specifically, this includes camera-based row guidance (CULTI CAM, Claas) and a trailed sprayer with an intelligent sensor-nozzle-system (Ama-Spot, Amazone).
Use case 2: Feeding
The 2017 Agritechnica saw the presentation of the first autonomous system that covered the whole feeding process on the farm ("Verti-Q"). The system is attractive for users because of the flexibility of its autonomous and manual modes of operation. Its deployment in the experimentation field addresses the interface between crop farming and animal husbandry (see also PE3 / nutrient flows). With regards to autonomy, different general conditions will be considered on the field and in the farmyard so that the findings of the experimentation field are widely transferable. The benefit is in labour assistance and increased production efficiency respectively, an environment and resource friendly food production, as well as feeding that is sensible with regard to animal physiology. This gives rise to challenges that concern a farm's readiness for autonomy with regard to numerous aspects of technology and work procedures. Some essential factors are fail-safe navigation und process technology in the specific infrastructure, semi-autonomous solutions, long-term autonomy, and acceptance and trust among users and the general public.
PE6 – Digital Qualification
Practical Concepts of Knowledge and Technology Transfer for Different Target Audiences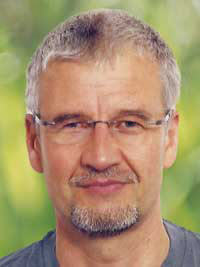 Prof Dr. Thomas Rath
Phone: +49 (0)541 969-5176
E-Mail: t.rath_at_hs-osnabrueck.de
Research in applied biophotonics and greenhouse technologies
Project goal: Further development of education and advanced training in matters of digital transformation in agriculture on different levels
Partners: Agrotech Valley Forum, Osnabrück University of Applied Sciences, Osnabrück University, Ruhr-University Bochum
Companies: CCI, Claas, DKE-Data
Farms: Fleming
Use cases 1: Process-focused cross-manufacturer training programme
Course contents about terminals, machine operation and application map creation will be prepared for a target audience of farmers, students, and teachers at vocational schools in the form of e-learning modules (e. g. video tutorials and webinars). Moreover, the digital contents will be further integrated into the CCI-Help-System of the CCI operating terminal. DKE-Data's platform "agrirouter" will enable the transmission of context-sensitive live information.
Use case 2: SensX and LandLabor 4.0
The use case SensX and Landlabor 4.0 will see the development and evaluation of agricultural e-learning modules. Both modules focus on digitization aspects in agriculture. Content will be generated with the partners and in cooperation with the network.
In SensX, the emphasis is on the automated user-sensitive adaption of teaching content for students. For this purpose, an MOOC (massive open online course) on digitization technology with a focus on sensor systems in agriculture was developed and made available to higher education institutions. Adaptive presentation of knowledge provides user-specific content preparation by considering the user's learning type and learning behaviour.
LandLabor 4.0, by contrast, offers case-based learning content for both students and apprentices. Building on the prepared videos, the prototype of an e-learning unit will be developed and implemented using a digital platform. In the context of this unit, learners will study a complex case by themselves with different emphases (maturity, network, digital business models, process chains). Apart from the videos, there are theoretical inputs and exercises in an e-learning format. In the process, learners will get acquainted with practical scenarios, on which they work using the theoretical knowledge they previously gained.
Use case 3: Methods for complex production networks
The goal is to devise concepts and tools for a low-threshold mediation of processes and methods in digital farming. The target audience comprises the interested general public wishing to educate themselves about current projects and existing systems locally or online, as well as learner groups from general education and vocational schools.